General Information
Difass International is a company that works on the design, development and promotion of Nutraceuticals, Cosmetics, Medical Devices and Food for Special Medical Purposes, offering its regulatory, manufacturing, scientific and marketing expertise.
Today more than ever, Difass International is in perfect harmony with the WHO definition of "health": "health means the state of complete physical, mental and social well-being".
---
Vision
Difass International is a qualified partner for its stakeholders, through the creation of useful solutions for Doctors that contribute to improve patients' quality of life.
Mission
Our mission is to research, develop and promote innovative, in terms of scientific and technological profile, safe and effective products, to the maximum manufacturing and qualitative levels to meet consumer's needs.
---
Ethics
Difass adopted an internal ethical code to guarantee safety and good functioning of all procedures linked to the company business. The ethical code is a tool designed to carry out the activity in accordance with specific rules and essential and shared values. 
In the ethical code there are reference ethical principles, rules of conduct and the purposes that lead our action, included control over the continuous respect of such code, that is essential for our activity.
Download the ethical code
---
R&D
Difass International realises modern and innovative products thanks to a profound knowledge of all components' characteristics and mechanisms of action, supported by studies and experimental evidences on the health claims of such ingredients. 
Difass' research guarantees high safety profile of its products, in conjunction with clinical examination of their effects on health. Furthermore, Difass International supports independent research, collaborating with the most important Universities and Research Institutes, to collect constantly updated evidence on its references.
R&D department collaborates with qualified third companies that put their know how in terms of manufacturing technologies at Difass' service. Difass has the exclusive use of several patented technologies (release, gastroprotection, etc.) for its own products, aimed to support the bioavailability of active ingredients, in order to obtain finished products with an high qualitative profile.
Researching the best safety profile and synergies, that can be created between the active components of a product, represents the goal that R&D aims to reach, without  limiting to simple ingredients' blends.
The quality of Difass' products identifies also in the several industrial patents in different health areas that today the company can boast for its own portfolio or to offer to third companies.
Developing effective and safe products in a health and clinical perspective is one of the goals of Difass. For this purpose, over the last ten years, several clinical trials were conducted on our portfolio, involving important Research Institutes and renowned medical professionals.
---
Marketing
Thanks to well-established relationships with Doctors and scholars, and through the implementation of scientific and clinical initiatives, Difass' portfolio, consisting of products designed for several specialty areas, has always been a benchmark in the nutraceutical industry.
Qualified Medical Reps present the products to Doctors on national territory, ensuring the company a constant feedback on the market.
---
Quality and Safety
Quality and safety have always been distinctive features of Difass International products. Every product, in fact, since the first developing stages, has to meet strict qualitative standards that include the research and choice of the best raw materials, laboratory analysis and control over manufacturing processes, in order to ensure the complete safety of used components, of the interactions between such components and therefore, of the finished products.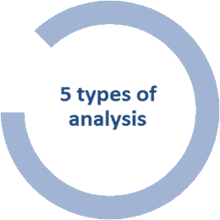 In the last year, Difass International conducted over 5000 analysis on the references of its portfolio and on the ones developed for its licensee, following manufacturing and qualitative standards similar to those of the pharmaceutical industry. This business practice, even if it is not mandatory for nutraceutical companies, is essential to create really safe and high quality products.
---